Brexit has finally happened – and whether you voted to leave or remain in the European Union, it's going to have an impact on landlords and the whole UK property market. While every New Year brings amended legislation in the rental sector, 2021 will bring more upheaval than normal.
The UK officially left the EU on 1st January, after Prime Minister Boris Johnson finally battered out a deal aimed at making the departure smoother to benefit Britain. In addition to the Brexit upheaval, the Covid-19 pandemic has worsened, leading to a third national lockdown from 5th January.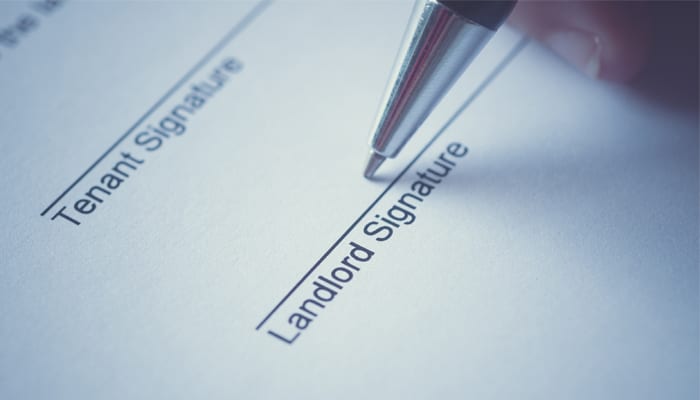 © T.Dallas / Shutterstock.com
The pandemic has left many landlords with less income, after tenants suffered a reduction in wages, or lost their jobs altogether, so were unable to pay their rent.
New legislation – including bans on tenant fees, new energy efficiency rules and changes in tax relief status – means landlords must be up to speed with more changes in the law.
Post-Brexit housing market
Despite the upheavals, analysts believe the UK housing market looks set to flourish in the foreseeable future, mainly due to Brexit. The market dislikes uncertainty and around four years of seemingly fruitless negotiations over Brexit have taken their toll. Now, the simple fact that it has actually happened means the road to recovery is clear at last. House sales are already increasing, as buyers and sellers are taking advantage of this fresh start.
Buy-to-let investors are more willing to add more rental properties to their portfolio, especially since Britain is also saying goodbye to the EU Mortgage Credit Directive, making it simpler and cheaper for landlords to obtain a mortgage.
Existing landlords and those investing in rental properties for the first time need to make themselves aware of the changes in legislation that will affect them in 2021.
Tenant fees
The Tenant Fees Act (originally proposed as the Tenant Fees Bill in 2019) is now in force. It outlaws letting fees paid by tenants in the private rental sector and also caps tenancy deposits.
Tax relief
Tax changes are coming into effect in April that will affect buy-to-let landlords. They will have to settle the capital gains tax within 30 days of completing a property sale. Previous legislation gave them up to 22 months.
Energy efficiency
The Minimum Energy Efficiency Standards (MEES) are also coming into effect in April. They dictate that until a property reaches the appropriate standards, it can't be rented out to tenants unless the landlord seeks an exemption.
Pet legislation
On 29th January, the second reading of the Dogs and Domestic Animals (Accommodation and Protection) Bill will take place in Parliament. Conservative MP Andrew Rosindell's Bill has been backed by numerous animal welfare charities, including the RSPCA. If it becomes law, it will allow tenants to keep a pet without their landlord's approval.
Tax returns
The online tax return deadline has been set for 31st January, so regardless of everything else that's going on, landlords must be aware of this. If you don't meet the deadline for filing returns to HMRC, a hefty fine can follow.
Smoke alarms
New legislation is coming into force in Scotland from February to make sure all tenants and property-owners have adequate protection from fire risks. All homes in Scotland must have a smoke alarm in the hall, landing and living room; a heat alarm in the kitchen; and a carbon monoxide detector near any wood burner or boiler.
Eviction legislation
The temporary legislation (introduced as a result of Covid-19) that requires landlords to give tenants six months' notice of eviction is set to end in March. So far, the government has not made any announcements on whether it will be extended, or whether new emergency legislation will be introduced, in light of the new lockdown.
Stamp duty
From 1st April, changes in stamp duty will be implemented. Non-UK residents who are buying property in Britain will have to pay an additional 2% stamp duty as a result. It will impact on landlords buying properties to let if their personal address is outside the UK.
Deposits and rent
A new client money protection scheme comes into effect on 1st April. All property lettings and management firms must sign up for it, as the legislation is aimed at protecting tenants' deposits and rent payments.
Electrical safety
From April, landlords must adhere to a new electrical safety compliance certificate for every property they own. The certificate confirms a qualified electrician has safety-tested all of the property's fixed electrical installations. Any landlord who doesn't comply is breaking the law and will face penalties.
Right to Rent
Changes to the Right to Rent laws that govern tenants' immigration status and whether they can rent a property in the UK are set to change from 30th June. Nobody knows exactly what the new system will be, as the government hasn't made an official announcement yet. The decision was delayed due to the prolonged Brexit negotiations.
Section 21
Section 21 (the legislation that affects how landlords can evict tenants) is likely to be amended in 2021, as the government is reviewing its Renters' Reform Bill. It is likely all evictions will have to go through the courts, although this has yet to be confirmed.
Being prepared for all these changes will help landlords to navigate the new property rental playing field, without incurring any penalties.
If you are looking to enter the buy-to-let market, expand your portfolio, or refurbish existing properties, choose a complete furniture solution for all your requirements. Contact the experts at Let Us Furnish. Covering the whole of the UK, our service can include delivery, set up and packaging removal.