Being a landlord can be rewarding if you're prepared to put in the work – but it can be challenging too. It takes plenty of knowledge, time and skill to manage a rental property. If you fail in just one area, it can cause problems that will impact your business as a whole.
There are several common landlord mistakes that you should avoid if you're involved in the buy-to-let sector. As well as avoiding pitfalls, you must also keep up with trends in your local property market. At the very least, you should ensure you're letting your accommodation at the right rent.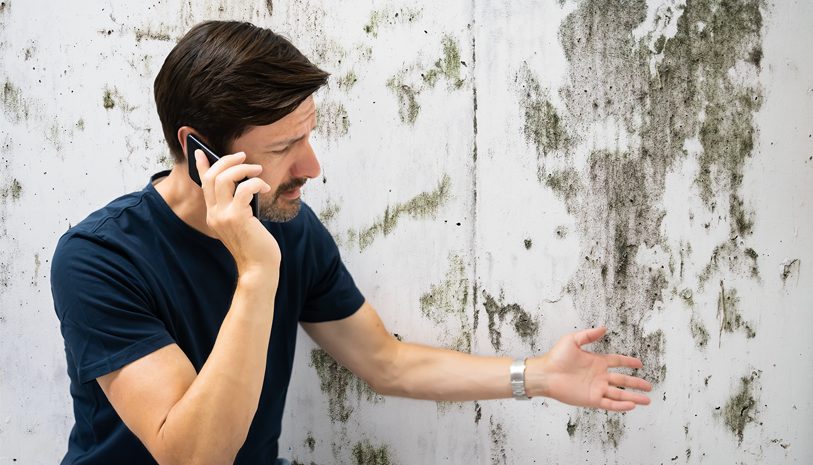 © Andrey_Popov / Shutterstock
We've compiled some useful tips for landlords to help you manage your investment portfolio successfully. Read on to learn how to avoid landlord mistakes and make sure you comply with the law when it comes to your legal responsibilities and rights.
1. Not treating it like a business
Viewing your business as a hobby just to pay the mortgage will never work. Owning buy-to-let properties is a business and you need to run it as such in to make a profit.
This means having a separate bank account, using a recognised book-keeping system and hiring a tax professional to run the accounts if you don't have the knowledge to do this yourself.
If you don't pay the correct taxes and ensure you have the necessary financial resources, you're heading for problems not too far down the line. You could end up losing money and falling foul of HMRC.
2. Not doing the right checks on tenants
While you're probably in a hurry to get a tenant to avoid leaving your property empty, never rush into it without checking their credentials. Ask them to fill in a detailed application form to provide you with adequate information.
Then obtain a credit report to check whether they have a history of arrears and late payments. Ask for references from former landlords and employers and take the trouble to check them out.
Don't feel pressurised into accepting a deposit immediately, even if they seem desperate to move in, as this could turn out to be a costly mistake if they are nightmare tenants.
3. Not checking the property often enough
Not checking the property often enough to spot problems in good time can be another expensive mistake. The homes you're renting out are your responsibility.
If you don't check in regularly with your tenants and make sure the property's condition hasn't deteriorated, it will be your own fault if a serious and costly issue arises.
However, don't simply turn up unannounced or let yourself in when the tenants are out. Always contact your tenants first to make an appointment to go round – and if there are any problems, arrange to have them fixed promptly.
4. Underestimating maintenance costs
Underestimating the costs of ongoing property maintenance and repairs can be a serious mistake. You need to keep your buy-to-let portfolio in a good state of general repair. You must also act fast if a problem arises, such as a leaking roof, burst pipe or some other emergency.
If you're providing a furnished property, don't allow the furniture to become tatty due to wear and tear. Your tenants won't want to live in a home with creaking old furniture and appliances that have seen better days.
Replace items when necessary by using a professional supplier of buy-to-let furniture for a convenient and cost-effective solution.
5. Not understanding the law
Understanding your legal rights and responsibilities as a landlord is one of the most important things you should do. Knowing what to do so your property can be legally rented out is vital.
If you don't comply with the law relating to Health and Safety, such as completing regular gas and electrical safety checks, you're likely to suffer major problems further down the line – especially in the event of an accident in one of your properties caused by your negligence.
Staying up to date with any legal changes and understanding how they will impact you and your properties so you remain compliant is also a must. This means making sure all administration tasks are carried out properly, such as providing the relevant documentation to your local authority.
6. Thinking you'll always have tenants
Thinking the property will always be rented out is a common landlord mistake. Before purchasing a buy-to-let property, you must have a business plan in place, based on an accurate assessment of your financial situation.
Make sure you'll be able to pay the mortgage in the event you don't have a tenant on occasions. If one tenancy comes to an end and you can't find another suitable tenant for a couple of months, will you be able to pay the mortgage yourself if no rent is coming in?
Don't risk potential financial ruin because you haven't done a simple cashflow analysis upfront. If you're struggling with this yourself, invest in the services of a professional financial advisor to help. This will be money well spent if it helps prevent you from losing your home.
7. Managing the tenancy
Finally, always find the time to manage the tenancy properly and communicate effectively with your tenants. It's preferable to have a professional but friendly relationship, instead of simply leaving them to it because you're too busy.
Should any problems arise with the tenancy, know what steps you can take legally to resolve them.
If you're unsure about how to start your career as a landlord, consider working with a professional property management company to take the strain, especially if you have time to do the job properly yourself.
It can be extremely rewarding being a landlord, but don't make the simple mistakes that can jeopardise your business when they can be easily avoided with careful planning.