A simple coat of paint on the walls can play a more significant role in decorating your home than you might think. While last year brought an edgy palette into the home, featuring bold reds, statement black walls and modern metallics, the trend for 2019 is for natural shades.
Most paint brands have revealed their new shades for the year and they include browns, woodland hues and corals. Nature has proved a big source of inspiration in 2019, replacing the bright shades of last year.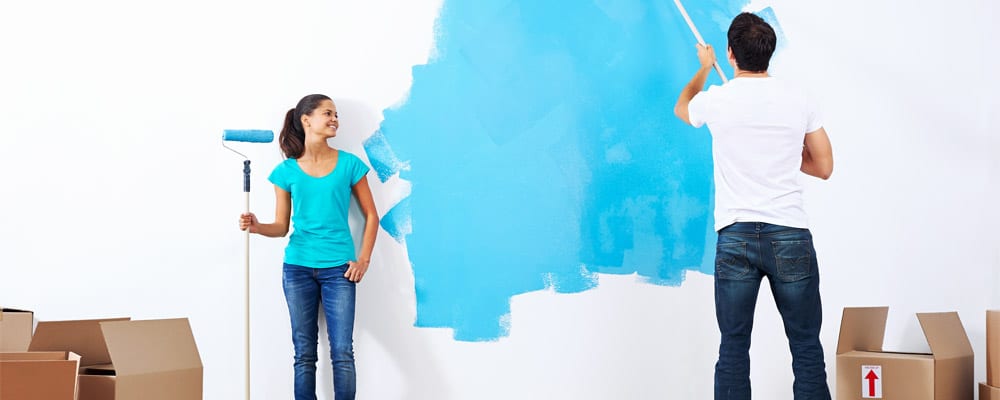 © Daxiao Productions / Adobe Stock
Colour can have a significant effect on our emotions, well-being and happiness, so getting the colour scheme right is essential for contentment in the home. According to interior designers, brown is the new black, replacing the dramatic palettes we saw last year.
Woodland shades
Nature is a popular inspiration for home décor, with colours such as mushroom greys and neutral fern-inspired shades gaining popularity. A combination of earthy-coloured grey blended with warm browns gives off an old-world ambience. Natural browns can be blended with honey and biscuit-beige hues to create a warm, calm feel.
Natural greens
Green is synonymous with nature and creates a calming quality. It will be popular in our homes in 2019 in various hues, from light and uplifting shades to velvety dark greens. It's a colour that can be used all over the home. The revival of green feels organic and fresh, with two shades in particular – sage green and emerald – jumping out as being on trend for 2019. Sage is also making a comeback to mix with rustic wood shades.
Energising coral
Coral is known as an energising colour and should be one of the first shades on your radar when you begin refurbishing your home. There are various shades of coral, with hues ranging from orange to pink and everything in between. It can instantly change the ambience of a room, creating an uplifting and energised feeling, while brightening up a dull and dingy living space.
Different rooms
Interior designers will often debate whether certain rooms require a certain colour. Although ultimately this is down to personal taste, there are a few guidelines you can follow.
Yellow is a bright and happy colour, making us think of summer and sunshine. It can work well in various living spaces, depending on the shade. Muted yellows can create a soothing ambience for a living room or bedroom.
Bold, bright shades are great for creating an uplifting atmosphere for a kitchen, or expanding the sense of space in a narrow hallway.
Lilac and heather are great for bedrooms, as they can bring a calm influence to the room. Red is a popular choice for bringing warmth and liveliness to the home and is often used in the dining room. It can be offset with cream to complement dark wood and leather textures.
Furniture and accessories
When painting your walls a new colour, make sure it blends or contrasts with your furniture and accessories. Alternatively, you may be going for a complete refurbishment, buying new furniture as well.
The great thing about the trend for painting your walls in natural, earthy shades is that this will be compatible with many different furniture colours. You can choose a three-piece suite, throws, cushions or bed linen to tone with the walls.
Alternatively, you can go for bold furnishings, adding a dash of colour that will stand out against the neutral walls. There are no rules to dictate what you can and can't do and at the end of the day, it depends on what makes you happy.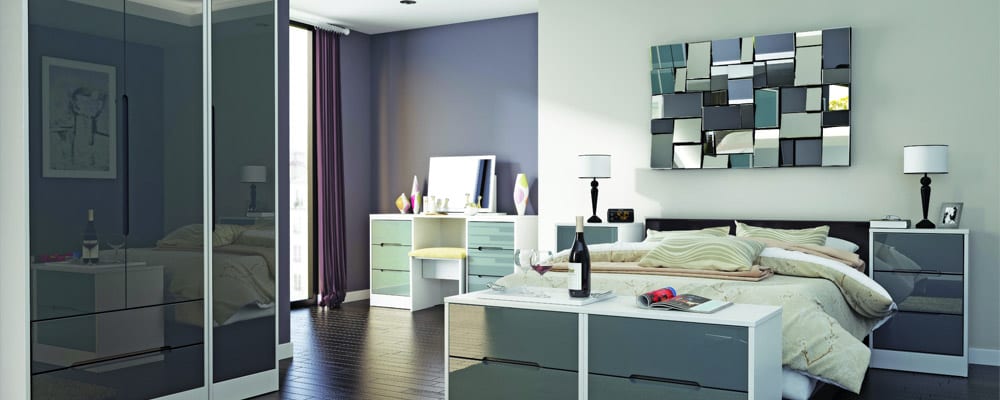 Quality furniture
When you've repainted your home, make sure your furniture doesn't let you down! Let Us Furnish offers furniture packs and bespoke solutions in convenient rental packages to suit all properties and budgets.
Providing high-quality furniture to enhance any home, we pride ourselves on our reliable and professional service. Please contact us today for further information.