The number of senior renters in the UK is set to surge over the next decade to more than one million people. Changing age demographics will see the proportion of tenants aged over 65 more than double by 2033.
Currently, around 400,000 over-65s are renting their home, but research suggests this number will rocket to more than one million during the next ten years. Analysts suggest renting to seniors may lead to landlords having to modify the way they operate their portfolio.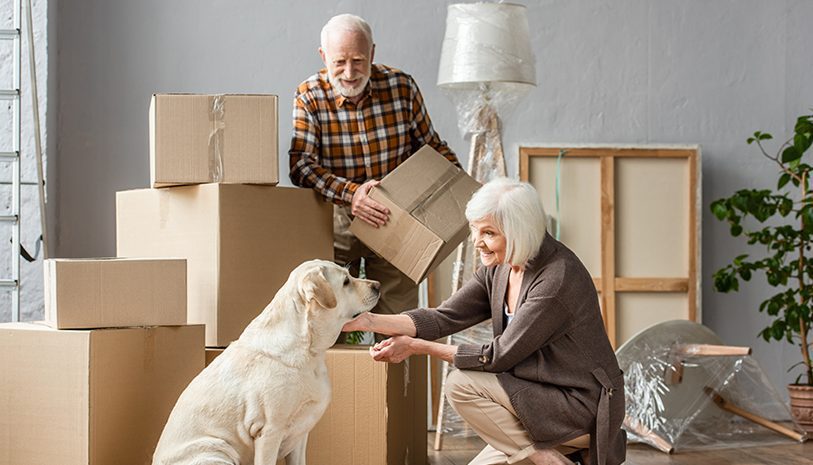 © LightField Studios / Shutterstock
Why are there more senior renters?
In the current group of over-65s in the UK, 5.7% of this demographic are renting accommodation, according to the housing survey carried out by Hamptons lettings agency.
Of the next age group, who are now aged 55 to 64, 11.1% are renting. This means as they age, the number of older renters will increase significantly, and the trend looks set to continue into the foreseeable future.
The study suggests there are three main reasons for the predicted increase:
First, there has been an increase in the number of older households in Britain in general recently, as people are simply living longer. This has led to a slow rise of older households renting.
Secondly, the increasing number of older renters reflects the end of the large increase in home ownership after World War II. The post-war years saw a boom in home ownership, as the government aimed to create a "land fit for heroes to live in".
More than 150,000 prefab houses were built to combat the housing shortage. In total, more than one million new homes were constructed between 1945 and 1955. For the next generation, who missed out on the boom age, more people are likely to be renting after they retire.
Finally, the recent rises in mortgage rates and the ongoing economic crisis are making it harder for people to buy their own home in later life. Statistics show anyone who's not on the property ladder by the age of 40 will find it increasingly difficult to buy their own home.
All these factors are likely to combine to create a large older generation of tenants, who will have different housing needs from younger people.
How do senior renters impact landlords?
As tenants age and become less able, they may find themselves living in a property that is unsuitable for their needs. A landlord renting to older tenants is making a lifelong commitment, as they need to feel completely secure.
If the elderly tenants have signed a rental agreement with you, they must be provided with the best space for their day-to-day needs. At the very least, they will need comfortable high-quality furniture. You might also have to make alterations to the current property, such as installing a walk-in bathtub or grab rails if they have mobility problems.
Many older adults depend on a dog or cat for companionship, so cater for elderly tenants by letting them keep a pet in their new home. The new Renters (Reform) Bill ensures landlords don't unreasonably refuse consent when a tenant asks to move a pet into their home.
It is still permitted for a landlord to say "no" if they have a good reason for refusal, but as a lot of elderly people have a pet to keep them company, you might alienate a large part of the tenant market by not permitting pets. You could incorporate a clause into the tenancy agreement to provide reassurance that the tenant must take care of any damage.
Ask if they need support
Renting to seniors means making sure you adhere to your legal responsibility to comply with tenants' reasonable requests. Whether this means installing grip rails in the shower, or providing new fixtures that will enhance their everyday lives, be prepared to make a few changes if necessary.
Landlords have a responsibility to make sure their rental properties are secure and safe, no matter what the age of the tenants. However, for older people, peace of mind often means improved security features in their home.
Examples of making changes for older renters could mean installing window locks, new door locks and outdoor lighting to help them sleep peacefully.
Rather than this being a burden, consider it an opportunity to get reliable, quiet tenants who are not likely to miss paying their rent, or disappear into the night without warning. Once senior tenants find a property they like and feel safe in, they are likely to be there for life and will cause far less problems than some of their younger counterparts.