As a landlord, one of the biggest decisions you will have to make is whether to let your property furnished or unfurnished. It's the key question for landlords and tenants, as there are pros and cons to both options.
Before you decide what's right for you, consider the differences between the two types of contract, as it may not be as clear-cut as you think.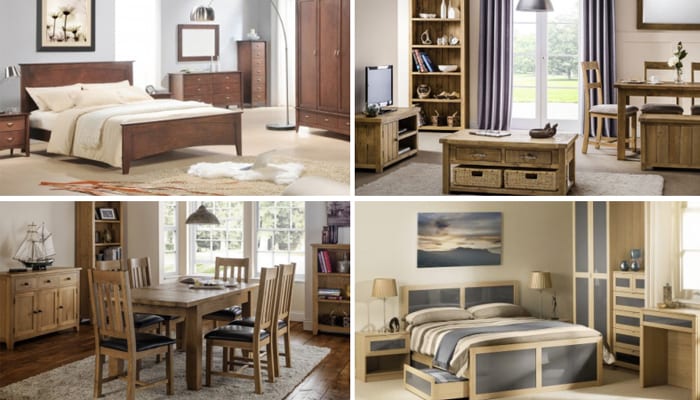 Unfurnished v furnished
Don't be fooled into thinking unfurnished means a completely bare property. As a landlord, you must still include some basic household items.
If you want your property to be appealing, you will need to supply the basics including kitchen fixtures such as a cooker, fridge/freezer and washing machine. You should also provide bathroom fixtures, carpets or other flooring types and curtains or blinds. Although the property is far from empty, it won't be classed as furnished.
A furnished property includes the same basic items in terms of kitchen and bathroom fixtures, carpets and curtains. However, it also includes other items and these are largely open to interpretation. The best rule of thumb is to supply everything your tenants will need to live comfortably. This can include sofas and armchairs, dining table and chairs, tableware, beds, wardrobes, chests of drawers and cupboards.
Property location
You may find furnished properties are more common in certain locations. A flat in central London, for example, is more likely to be furnished than a house in the surrounding suburbs, as it's likely to have a different type of tenant.
This is because of the theory that tenants in metropolitan city centres are more likely to be young professionals or students. Generally, they may not have amassed much furniture, as both groups tend to live baggage-free lifestyles.
On the other hand, a house in the suburbs is more likely to be rented by a family, with at least some of their own furniture that they have purchased over the years.
Also, on the surface, it may appear easier for a landlord to let unfurnished properties – after all, it looks like a cheaper option. However, the key consideration for every landlord must be the tenant and whether their requirements are met.
It's actually impossible to make a snap decision on whether or not you're going to furnish a property just because of the area it's in. The solution is to do your homework and learn about the pros and cons for both alternatives.
Unfurnished: Pros and cons
When it comes to letting an unfurnished property, your initial outlay as a landlord may be less if you don't have to provide all the furniture. It may appeal to tenants who have their own furniture, or those who want a long tenancy, surrounded by their own familiar items.
However, on the downside, potential tenants who don't have a lot of furniture, or who can't afford to fully furnish their new home, may be deterred from viewing your property. A lot of tenants don't want the hassle of having to buy and transport furniture and would rather move into a new home that's ready for occupation.
From the landlord's point of view, there's a risk that the tenant's own furniture may not conform to the relevant safety standards. In particular, the furniture may not be fire resistant and it may produce fume-filled smoke if there's a fire in your property, so it may be a hazard.
Furniture supplied by the landlord must conform to strict safety rules to reduce the risk of a serious blaze causing loss of life.
Furnished: Pros and cons
There are advantages for the landlord and tenants when it comes to furnishing your property. For example, if your property is near a university, you'll have a better chance of attracting students if you furnish it with practical items, such as a desk in the bedroom.
If you're looking to attract employed tenants or young professionals, they are likely to have a busy life and will want a modern apartment with contemporary furniture. This can include creating a welcoming space, where they can entertain people.
Employed couples often go for rented apartments with highly-functional kitchens and good-quality furniture, including sofas and dining sets, as they're looking for a place where they can welcome friends and family in their leisure time.
Knowing the type of tenant you want, along with the demographics of the area, can lead to a mutually beneficial arrangement for everyone.
From the landlord's point of view, there can be more demand for a furnished property, as potential tenants prefer the convenience of moving into a flat or house where they don't need to do anything except settle in.
Providing furniture
For a landlord, providing the appropriate type of furniture, at the right price, is important. Try to be objective: work out the market cap in your area and base your budget on that. Although you will want to offer comfortable and attractive accommodation, remember rental properties are a business venture, so you should always be looking to furnish according to purpose and location. Do your homework and understand the potential before you splash the cash.
There are a number of options to make it a hassle-free experience. Furniture packages can save you time and money, with a choice of stylish but inexpensive packages to choose from. A one-stop supplier of furniture packages for rental properties enables landlords to buy or rent furniture for all types of accommodation. You can even have it delivered to the rental properties and installed all at the same time! The furniture includes everything from sofas and dining suites to beds and other bedroom furniture, either in standard  or bespoke packages.
Contact Let Us Furnish for details of our landlords' furniture packages for all types of rented properties.